The 05 Best Waterfalls in & around Chikmagalur 
Chikmagalur is a destination that will make your trip an unforgettable experience, to enjoy the beauty of the gushing waterfalls with their raw natural beauty. This is a perfect place to visit if you're a nature lover or just looking to hang out with your family & friends, the best time to enjoy the fullest is between July to December when the water flow is in full flow. We have sorted out the best waterfalls for you in Chikmagalur that you should explore with your loved ones to take a break from the busy life of the city.
1. Jhari Waterfalls, Chikmagalur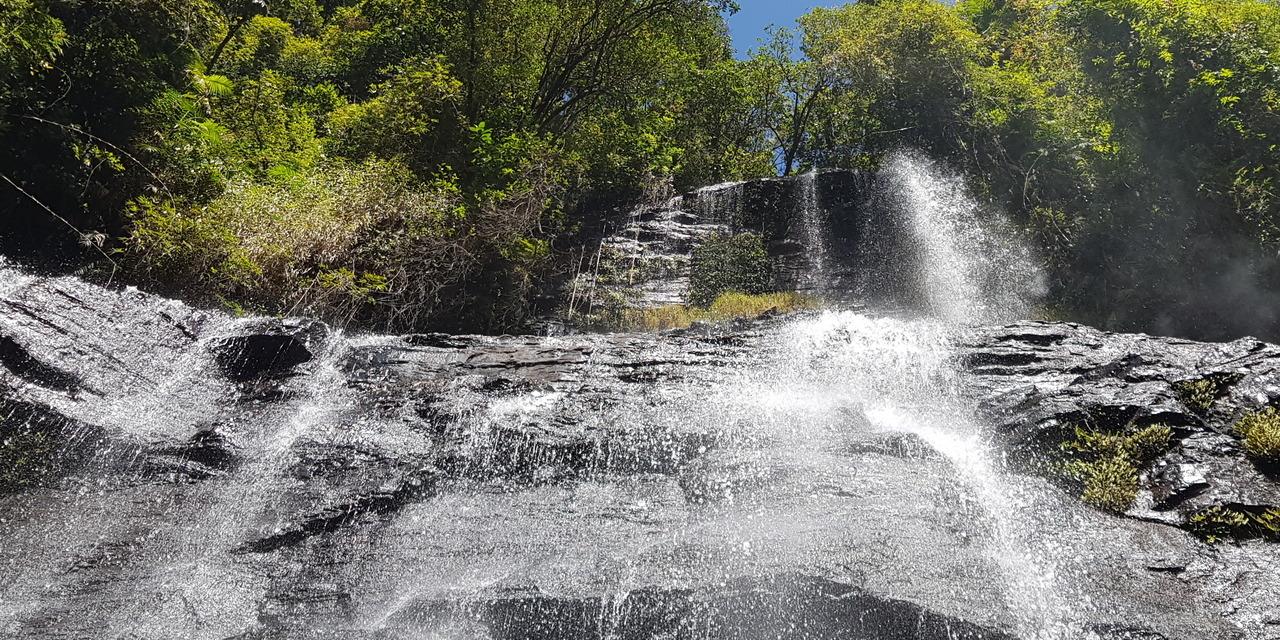 Jhari Waterfalls is one of the best waterfalls in Chikmagalur also called as the Buttermilk Falls; it's about 22 km from Chikmagalur town a 40 min drive situated near Attigundi. Jhari waterfall is close to Baba Budangiri about 12 km which is often visited along with Mullayanagiri. Jhari Falls is in the middle of dense forests surrounded by coffee plantations. The water originates in the mountains and flows over the rocks presenting a spectacular view, it forms a beautiful Pool at the base which is an ideal spot for everyone to take a dip or play in the water, this is a perfect place to take a break and relax.
2. Hebbe Falls, Kemmangundi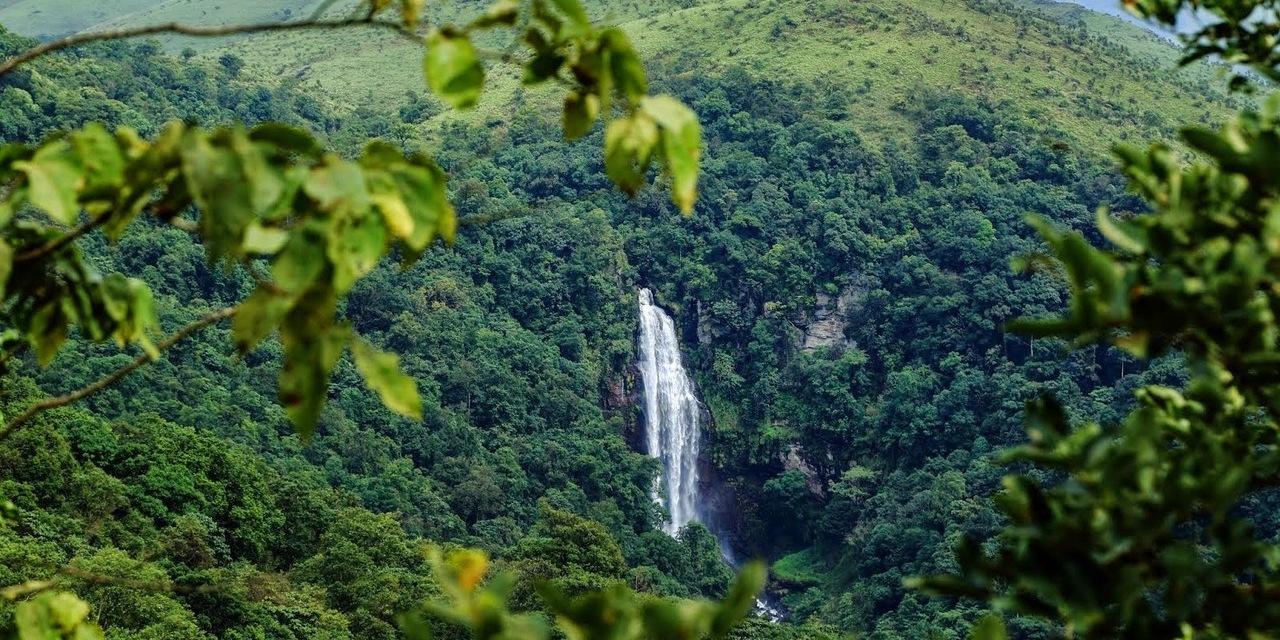 Hebbe waterfalls fall is the biggest waterfalls inside a coffee estate in Kemmangundi, thundering down from a height of 551 feet. It's about 68 km from Chikmagalur town a 1 hr 40 min drive & 10 km from the fabulous hill town of Kemmangundi. The waterfalls divide into two stages, called Dodda Hebbe and Chikka Hebbe, which the water hear flows through medicinal herbs which have amazing healing qualities in it will make you appreciate the wonder of nature, as it attracts a large number of tourists to come and take a dip in it. Apart from tourists it also attracts biologists and scientists for research.
3. Kalhatti Falls, Kemmangundi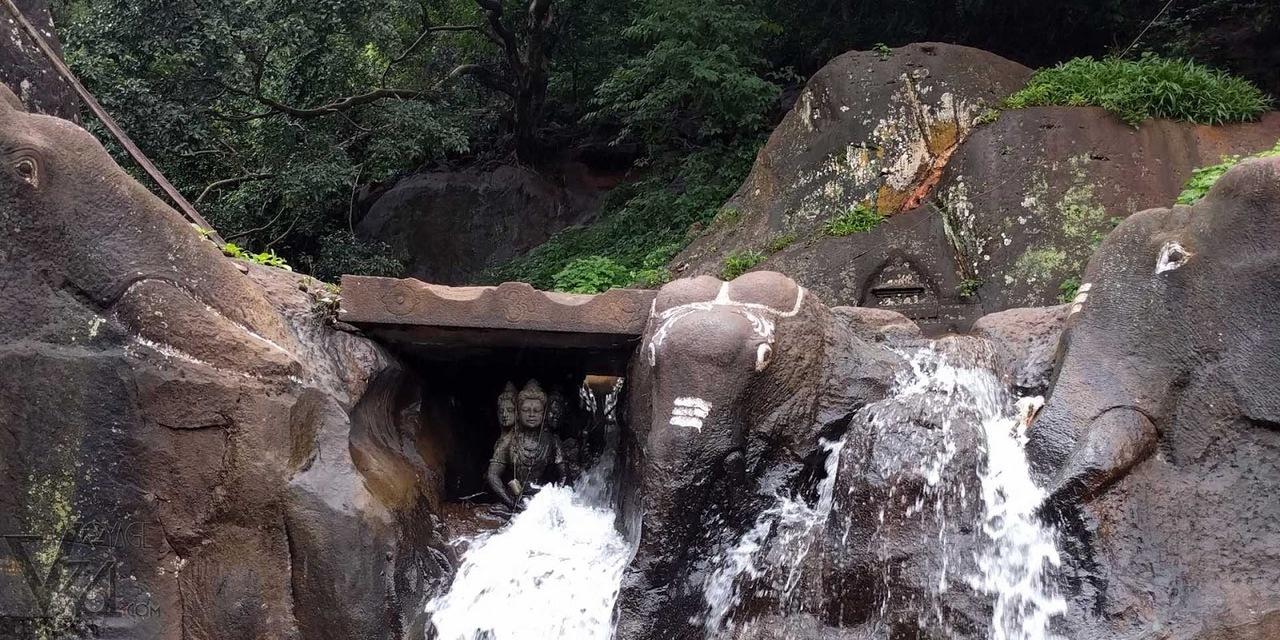 Kalhatti waterfalls fall is a perfect visual treat & a wonderful combination of both spirituality and peace in a single location, water rushes from the top of the Chandra Drona Hill from a height of 45 meters, it's about 54 km from Chikmagalur town a 1 hr 20 min drive & 11 km from the fabulous hill town of Kemmangundi. The waterfalls are not huge but it is convenient and safe to enter the temple right inside the falls makes it unique and popular. The lord Veerabradeshwara Temple is said to be built during Vijayanagara rule Temple dedicated to Lord Shiva is popular among tourists.
4. Hanumana Gundi Falls, Kudremukh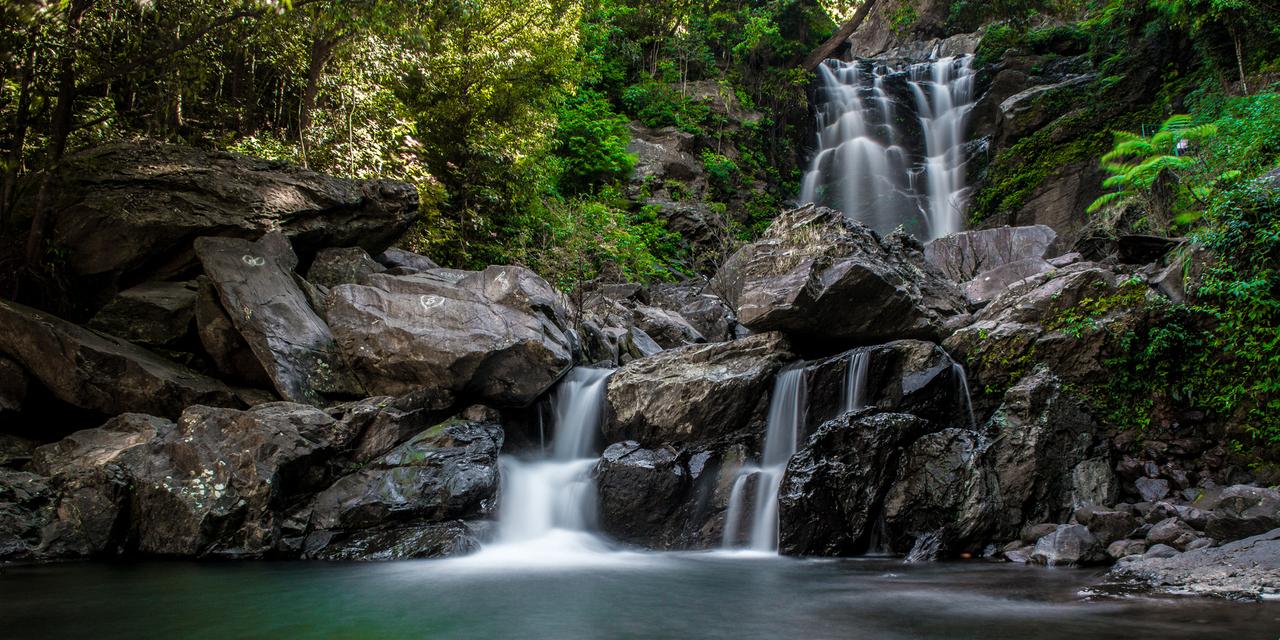 Hanumana Gundi falls is one of the main attractions near Kudremukh which is also called Suthanabbe falls, where the water flows down from a height of above 23 meters falling on the natural rocks majestically is an exciting treat to the eyes, it's about 95 km from Chikmagalur town a 2 hr 30 min drive & 18 km from Kudremukh, which is in the region between Karkala & Lakya dam which is surrounded by Kudremukh National Park. You need to get down 300 steps to enjoy the calm, beautiful & a marvelous waterfall where you can to take bath & it is a very safe place to directly under the waterfalls. October to February is the best season to visit this fall.
5. Manikyadhara Waterfalls, Chikmagalur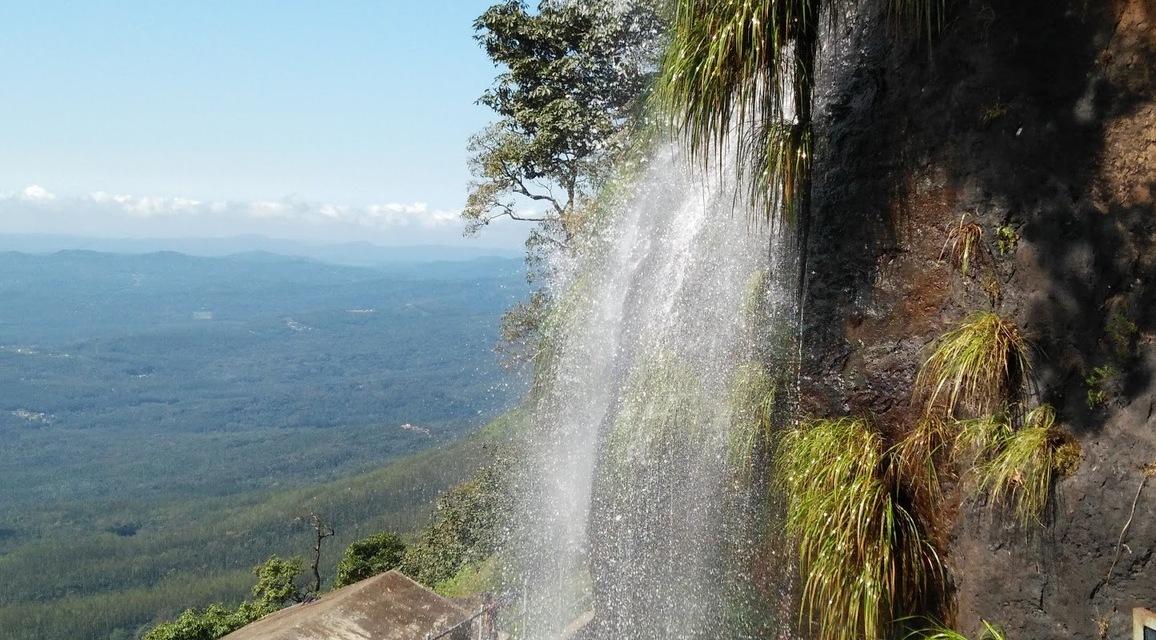 Manikhyadhara falls is one of the popular waterfalls also called Nellikayi Theertha, near Bababudangiri hills situated inside a dense forest in the Western Ghats, where the water flows down from a height of above 32 feet, when sunlight falls on the water it appears like sparkling pearls, that is why it is called Manikhyadhara (Manikhya – Pearl) (Dhara – Falls) it's about 33 km from Chikmagalur town a 1 hr 10 min drive & 7 km from Datta Peetha. Nellikayi Theertha is considered to be one of the holy water by Hindus & Muslims, as this water has a lot of medicinal values that can cure many skin diseases. The waterfall never dries up even during peak summer.