Kallathigiri Falls also known as the Kalhatti Falls Kalhatti or Kalahasti Falls, in the Chikmagalur district of Karnataka. The waterfall is located at a distance of 53 kilometers from Chikmaglur and 10 kilometers (6 mi) away from Kemmangundi hill station. The fall is in the front of Sri Veerabhadreshwara Swamy Temple, at Kallattipura (kallathigiri) It is believed that Saint Agastya did pray here for a long time. The temple dedicated to Lord Shiva, The temple contains three stone carvings of elephants at the entrance which was constructed during the era of Vijayanagara.

The best time to visit Kallathigiri Falls is the monsoon when the water flows fast, and you can get an excellent shower below this waterfall. The streaming waterfall is not only an elegant spot to refresh and rejuvenate but also an ideal place for trekkers. The nearby hills and mountains are perfect for the trekkers to enjoy their adventure. Trekkers can climb up to the hills and catch up the panoramic view of the charming valleys below ad well as the waterfall. The base of the camp is Tarikere which is around 36km from the picturesque hill station of Kemmanagundi.

How to Reach Kalhatti Giri Waterfalls
By Air
Mangalore is the nearest airport to Kalhatti waterfalls around 180 km. From the airport, one can take up buses or car to reach the waterfall.

By Rail
The nearest railway station is Birur. From Birur one can hire a taxi or auto-rickshaw as it takes 30 mins. Birur is connected to Shimoga, Bangalore, etc. by train.

By Road
Birur in Chikmagalur is the nearest station to the waterfalls. Birur is well connected to Bangalore and other places via Road. Bangalore is 248 km from Kalhatti waterfalls and Mangalore is 145 km.
Kallathigiri Falls Chikmagalur (Entry Fee, Timings, Entry Ticket Cost, Price, Map & Distance)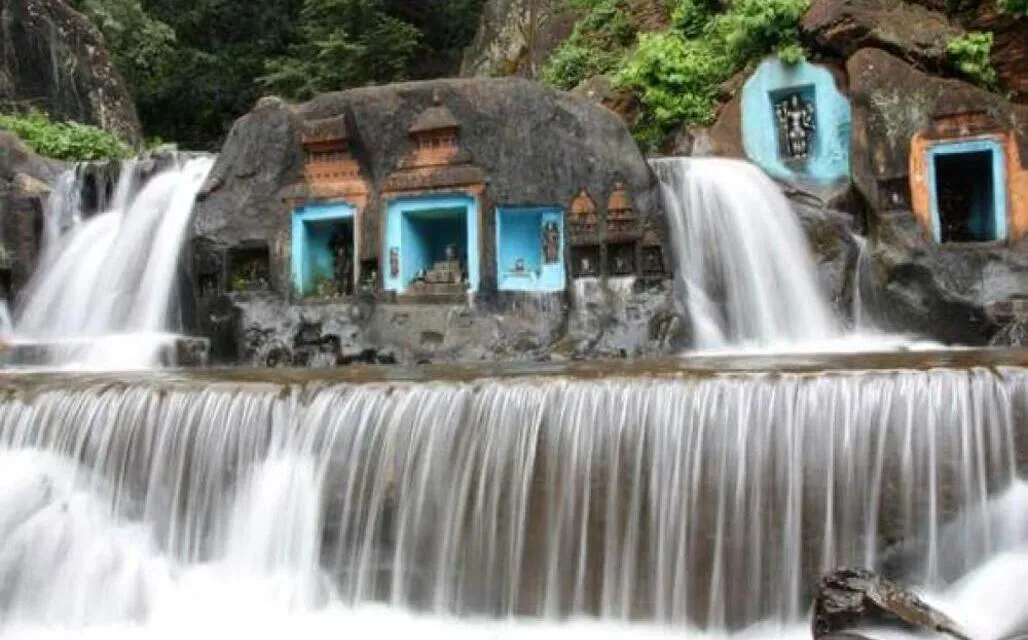 Kallathigiri Falls Chikmagalur Entry Fee -

Free



Kallathigiri Falls Chikmagalur Timings
| Day | Timing |
| --- | --- |
| Monday | 8:00 am – 6:00 pm |
| Tuesday | 8:00 am – 6:00 pm |
| Wednesday | 8:00 am – 6:00 pm |
| Thursday | 8:00 am – 6:00 pm |
| Friday | 8:00 am – 6:00 pm |
| Saturday | 8:00 am – 6:00 pm |
| Sunday | 8:00 am – 6:00 pm |