Sirimane waterfalls are at a distance of 18 km from Sringeri Sharamba temple in Chikmagalur district. The road to the falls passes through Kigga village which is famous for the Rishyashringa temple. The road connectivity is good and there is marking all the way to the falls. This is one of the easily accessible waterfalls of this region as it requires a person to descent a few well-laid steps to reach near the waterfalls. The picturesque Malanad region of Karnataka is famous for its scenic splendor. The pleasant weather and the quiet life of the hills allow you to relax and recharge in a stress-free environment.
Places to visit near Sirimane Falls

Kigga: It is a small town and is easily accessible from the falls. The town is famous for its trekking trail.
Hari Temple: This Shiva temple is located in Hariharapura. It is believed to be constructed around 400 years ago.
Sharada Temple: It is a temple built in the 14th century and is devoted to Goddess Sharadamba. The temple has many magnificent stone pillars and a maha mandapam.
How to reach SIrimane Falls
To reach Sirimane Falls one should arrive at Sringeri town which is about 18 kms away. 
By Air: Mangaluru is the nearest airport about 110 km away.
By Train: Shivamogga is the nearest railway station (89 km).
By Road: Sringeri has a direct bus service from Bengaluru and the best option would be Karnataka Govt. buses. Buses are available from Shivamogga and Mangaluru to reach Sringeri as well. From Sringeri private taxis can be hired to reach Sirimane Falls.
Sirimane Falls Chikmagalur (Entry Fee, Timings, Entry Ticket Cost, Price, Map & Distance)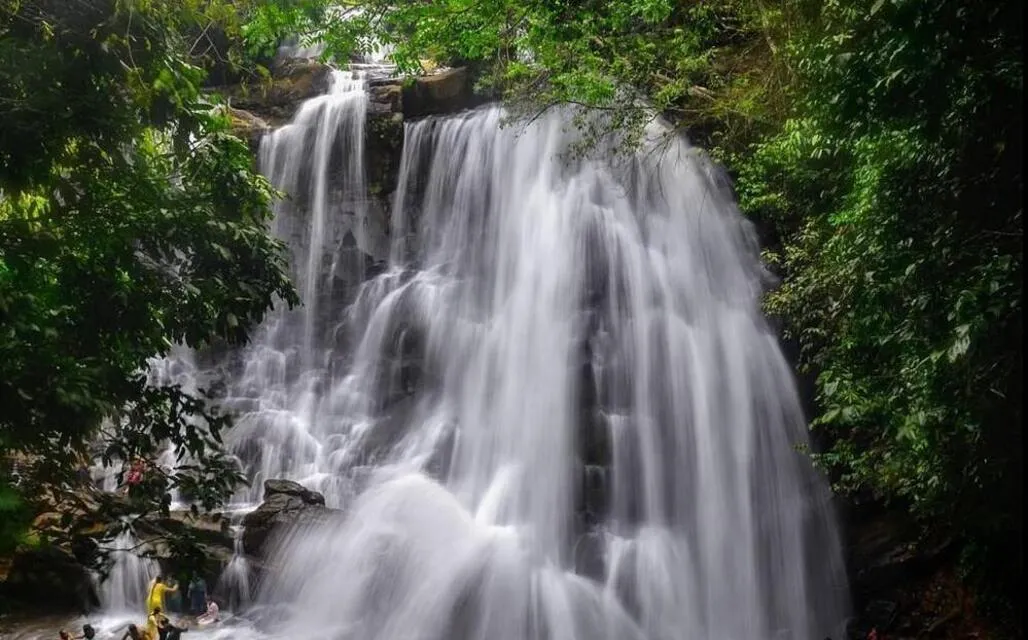 Sirimane Falls Chikmagalur Entry Fee -

Free



Sirimane Falls Chikmagalur Timings
| Day | Timing |
| --- | --- |
| Monday | 9:00 am – 6:00 pm |
| Tuesday | 9:00 am – 6:00 pm |
| Wednesday | 9:00 am – 6:00 pm |
| Thursday | 9:00 am – 6:00 pm |
| Friday | 9:00 am – 6:00 pm |
| Saturday | 9:00 am – 6:00 pm |
| Sunday | 9:00 am – 6:00 pm |