Kemmangundi, a picturesque hill station situated at a distance of 55 kilometers from Chikmagalur. Kemmangundi, at a height of 1,434 meters, is encircled by thick forests moreover has a pleasant climate throughout the year and Kemmanagundi is a beautiful hill station in Karnataka. Also referred to as the Ooty of Karnataka, it is enveloped by lush green vegetation, beautiful dreams, gorgeous gardens, and green crests and troughs of valleys and mountains. It lies on the fringes of the Baba Budan Giri Range.
Reasons to visit Kemmanagundi

View from Z Point: The view offers a pristine view of the Western Ghats.
Shanti Falls: See these spectacular falls while you enjoy the trek.
Hebbe Falls: This place is accessible by trek or by hiring 4×4 jeeps.
Kalhatti Falls: Located 10 km from Kemmanagundi, there is a small waterfall over elephant-shaped rocks, with a temple.
Places to visit near Kemmanagundi: Mullayyanagiri (68 Kms), Bhadra Wildlife Sanctuary (53 Kms), Ayyana Kere (58 Kms) are some of the attractions to visit along the place.
How to reach Kemmanagundi:
By Air: Mangalore is the nearest airport (80 Kms)
By Train: Birur Junction is the closest railway station (34 Kms)
By Road: One can drive down from Bengaluru which is located at a distance of 250 Kms. 
Mangalore airport is the closest airport which is 80 km from Kemmangundi. Birur (32 km) & Shimoga (68 km) are the nearest railheads to Kemmangundi. Birur has trains from Bangalore, Mysore, Hubli, Kolhapur & Goa. Shimoga has train connectivity from Bangalore, Mysore & Talguppa. Kemmangundi is well connected by bus services. Private and public transport buses connect frequently to Chikmagalur, Bangalore, and Mangalore.
Places to stay near Kemmanagundi: There is a guest house being run by the Horticulture Department in Kemmanagundi. Kemmangundi provides various accommodations in the form of homestays and resorts. Horticulture Department Guest House (known as Raj Bhavan), The Last Resort, Valley of Birds, Dhoopada Giri lodge, Kallahatti lodge, etc., are some of the places tourists can enjoy staying.
Kemmangundi Chikmagalur (Entry Fee, Timings, Entry Ticket Cost, Price, Map & Distance)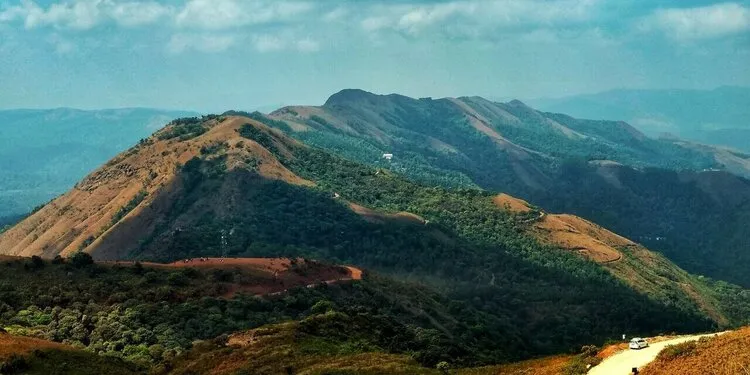 Kemmanagundi Chikmagalur Entry Fee - 

Free



Kemmangundi Chikmagalur Timings
| Day | Timing |
| --- | --- |
| Monday | 6:00 am – 6:00 pm |
| Tuesday | 6:00 am – 6:00 pm |
| Wednesday | 6:00 am – 6:00 pm |
| Thursday | 6:00 am – 6:00 pm |
| Friday | 6:00 am – 6:00 pm |
| Saturday | 6:00 am – 6:00 pm |
| Sunday | 6:00 am – 6:00 pm |