Kadambi Falls is a seasonal spectacular waterfall that is located within the Kudremukh National Park in the Chikmagalur district of Karnataka State. The waterfall has a height of about 30 feet. It is very close to the main road between Sringeri & Kudremukh and it can be seen from the bridge situated nearby. In the abounding greenery of the place, the awesome waterfall stands out as a stream of sparkling whiteness rushing down the rocks. It is very lovely to see during the monsoon as the waterfalls in full force. The adventurous travelers even get down to the waterfall to enjoy the beauty of nature and the water.
Attractions Nearby Kadambi Waterfalls

Kudremukh Peak: It is a wonderful destination for all nature lovers. The peak is an excellent spot for photographers to capture the surrounding beauty of the spot. It is located at a distance of 1894 meters above sea level.
Kudremukh National Park: It is one of the major attractions of the Chikmagalur district. The exotic flora and fauna of the park draw a large number of tourists to visit it. Visitors have to obtain prior permission from the forest officials to visit this national park with entrance fees.
Best time to visit Kadambi Waterfalls
Monsoon and after monsoon is the best season to visit the waterfall and watch it in its full glory. As such the best time to visit the waterfall is from October to May.
How to reach Kadambi Waterfalls
By Air
The closest airport to reach the waterfall is Mangalore, about 85km away.
By Road
Kadambi Falls is connected by road to Kalasa – 32km, Karkala – 40km, Mudigere – 90km, Mangalore – 85km, and Bangalore – 340km. There are cabs and buses available from Bangalore to reach the place. From Kudremukh there are buses and private taxis that ferry passengers to the Kudremukh National Park including nearby waterfalls.
Kadambi Falls Chikmagalur (Entry Fee, Timings, Entry Ticket Cost, Price, Map & Distance)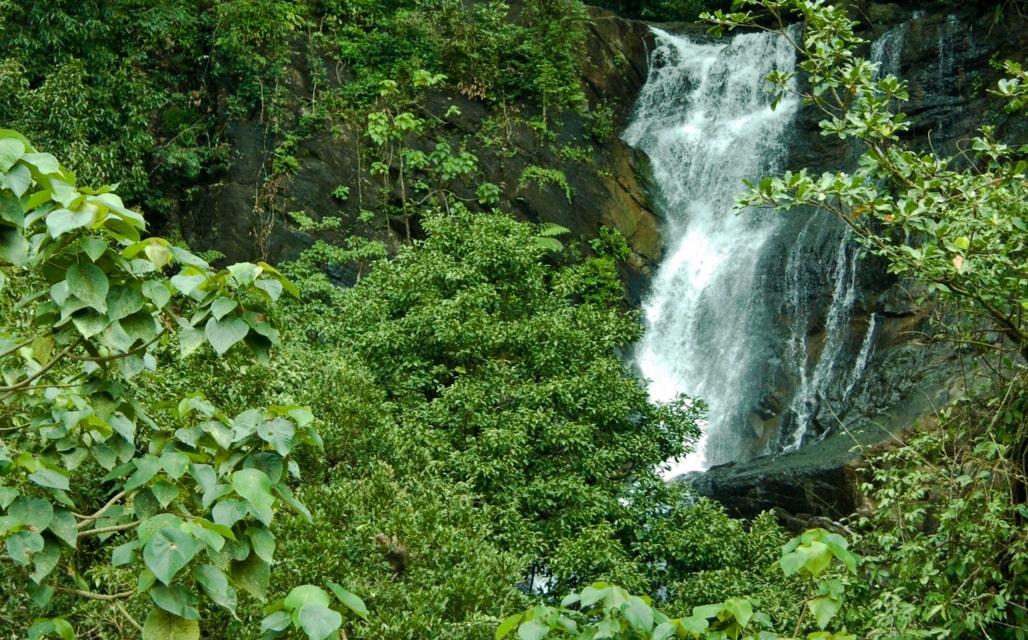 Kadambi Falls Chikmagalur Entry Fee -

Free



Kadambi Falls Chikmagalur Timings
| Day | Timing |
| --- | --- |
| Monday | 6:00 am – 6:00 pm |
| Tuesday | 6:00 am – 6:00 pm |
| Wednesday | 6:00 am – 6:00 pm |
| Thursday | 6:00 am – 6:00 pm |
| Friday | 6:00 am – 6:00 pm |
| Saturday | 6:00 am – 6:00 pm |
| Sunday | 6:00 am – 6:00 pm |