At a distance of 5 km from Baba Budangiri Dattatreya Peetha & 29 km from Chikmagalur, Manikya Dhara Falls is situated in a dense forest of Baba Budangiri hills in the Western Ghats of India. With a height of about 30 feet, the waterfall is offering great views of Baba Budangiri Hills. Locally known as Nellikayi Theertha, this waterfall is considered a holy site by Hindus as well as Muslims. Accessing Manikyadhara Waterfalls involves getting down 200+ steps. The view of the Western Ghats from the Manikyadhara waterfalls area is captivating. Watchtowers and resting areas are available along with the steps.
People believe that bathing in this fall can cure various ailments. It is one of the main attractions of Baba Budangiri Hill. There are several shops around the fall where locals sell herbs and food products. The specialty of the fall is that it does not get drained during the summer. The waterfall also offers a splendid view of the surrounding natural beauty, Height of Manikyadhara Falls is 30 ft. while the mist-covered hills and cool breeze add to the splendor of the site.
Best time to visit Manikyadhara Waterfalls: August to March is the best time to visit Manikyadhara Falls. Water levels may drop significantly in the summer months, even though Manikyadhara waterfall is known never to dry up even during peak summer.
Places to visit near Manikyadhara Waterfalls: Mullayyanagiri Peak (26 km), Karnataka's highest peak is often visited along with Manikyadhara Falls. Bababudangiri shrines are on the way to Manikyadhara Falls.
How to reach Manikyadhara Waterfalls:
By Air: Mangaluru airport is the nearest airport (195 km)
By Train: Kadur Junction (75 km) is the closest railway station
By Road: Manikyadhara Falls is 280 km from Bengaluru and 36 km from Chikmagalur. Regular Karnataka Govt. bus service is available to reach Chikmagalur from all parts of Karnataka and from Chikmagalur city taxi can be hired to visit Manikyadhara waterfalls.
Manikyadhara Falls Chikmagalur (Entry Fee, Timings, Entry Ticket Cost, Price, Map & Distance)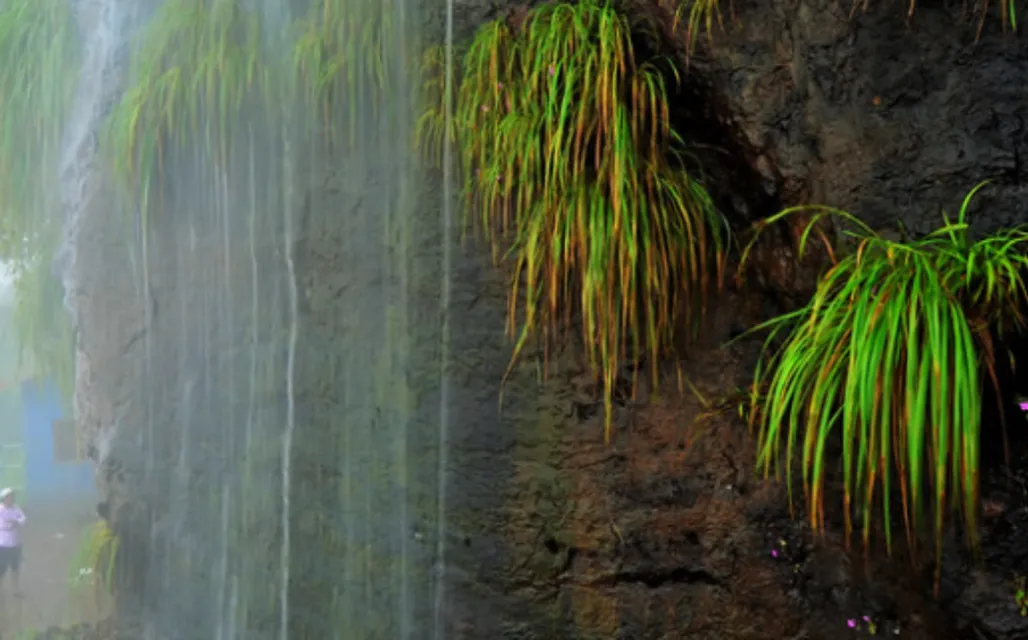 Manikyadhara Falls Chikmagalur Entry Fee -

Free



Manikyadhara Falls Chikmagalur Timings
| Day | Timing |
| --- | --- |
| Monday | 6:00 am – 6:00 pm |
| Tuesday | 6:00 am – 6:00 pm |
| Wednesday | 6:00 am – 6:00 pm |
| Thursday | 6:00 am – 6:00 pm |
| Friday | 6:00 am – 6:00 pm |
| Saturday | 6:00 am – 6:00 pm |
| Sunday | 6:00 am – 6:00 pm |