Hebbe Falls is one of the most popular waterfalls in the Chikmagalur district. Hebbe Falls is 168 meters in height and ensures a mystical experience to everyone who takes effort to reach the falls. Hebbe Falls is one of the most sought-after destinations in Chikmagalur that attracts nature lovers and adventure seekers alike. Professional trekkers start their trek from Tarikere that takes them an entire day to reach Kemmanagundi covering a distance of 35 km. This trail is considered a trekkers paradise as it covers exotic coffee estates, rich flora, and fauna on its way. Apart from being one of the most picturesque tourist attractions in South India, the medicinal herbs also attract biologists and scientists.
Highlights of Hebbe Waterfall:
Twin Stage Fall: River Bhadra drops in two stages at Hebbe waterfall. The two parts of the fall are referred to as Dodda Hebbe (bigger Hebbe) and Chikka Hebbe (smaller Hebbe). Additional hiking is required to reach the upper portion of the Hebbe Falls.
Pool: A small pool formed by the falls at its base is ideal for a dip and short swim.
Places to visit near Hebbe Falls Chikmagalur
Kemmangundi Hill: Kemmangundi Hill is located in Tarikere of Chikkamagaluru district in Karnataka. Located at a distance of 8 km from the falls, this hill station offers an incredible view of the sunset.
Z point: Z point is another point that offers a breathtaking view of sunrise from the Shanthi falls. Though it takes an hour to reach Z point from the falls, the surroundings, and the breathtaking view makes it worthwhile.
Kallathi falls: Also known as Kallathigiri falls, the gorgeous Kallathi falls descend from a height of about 122 meters. It is believed that Maharshi Agastya used to live here.
Best time to visit
The post-monsoon season from August till January is the best time to visit Hebbe waterfalls. Monsoon season is best avoided because of slippery rocks, excessive rains, and leeches.
How to reach Hebbe Falls
Hebbe waterfall is 276 km from Bengaluru and 64 km from Chikmagalur. Tarikere is the closest railway station (34 km) and Mangaluru is the nearest airport (218 km). To reach Hebbe Falls one should arrive at Kemmannugundi hill station. Taxi can be hired from Birur or Chikmagalur to reach Kemmannugundi. From Kemmannugundi last 7 km need to be covered either on foot or by hiring local 4×4 jeeps to reach Hebbe Falls.
Hebbe Falls Chikmagalur (Entry Fee, Timings, Entry Ticket Cost, Price, Map & Distance)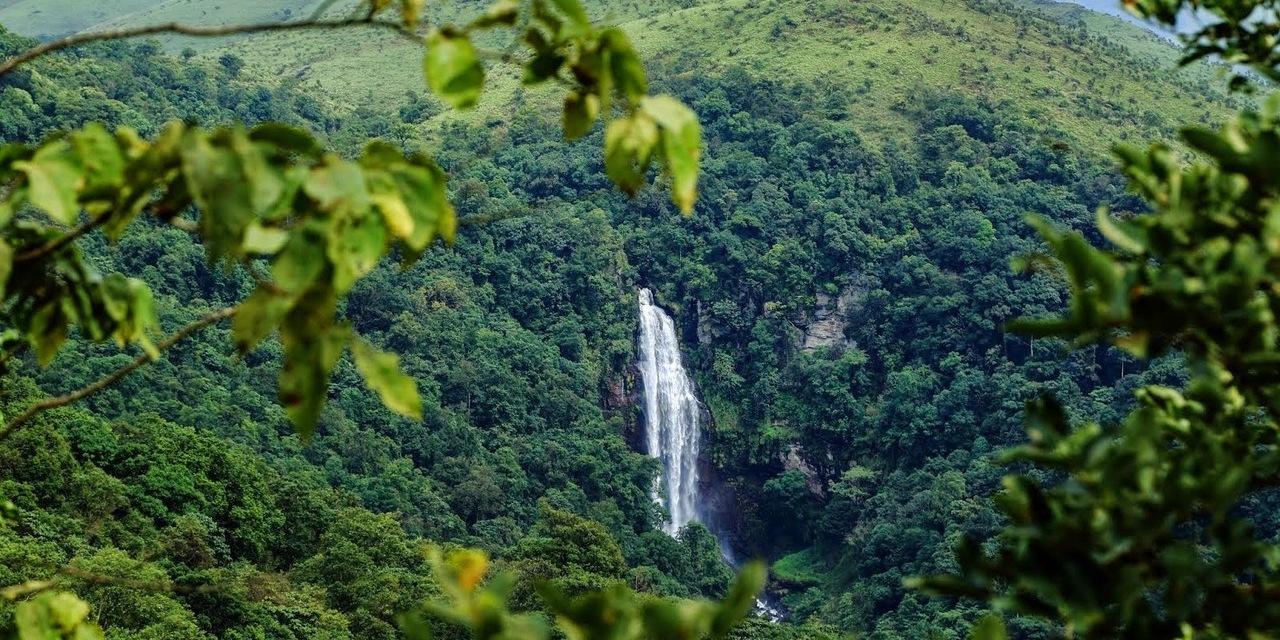 Hebbe Falls Chikmagalur Entry Fee -

Free



Hebbe Falls Chikmagalur Timings
| Day | Timing |
| --- | --- |
| Monday | 8:00 am – 6:00 pm |
| Tuesday | 8:00 am – 6:00 pm |
| Wednesday | 8:00 am – 6:00 pm |
| Thursday | 8:00 am – 6:00 pm |
| Friday | 8:00 am – 6:00 pm |
| Saturday | 8:00 am – 6:00 pm |
| Sunday | 8:00 am – 6:00 pm |