For adventure enthusiasts, it is one of the best places to visit in Chikmagalur as it offers an opportunity to engage in activities like mountain biking, trekking, and road biking. Mullayyanagiri Peak offers an excellent view of western ghats, a captivating sunset, and a cool breeze. Mullayyanagiri peak can be visited all around the year. There is one spot from where trekking usually begins so you can either park your vehicles there and trek your way up the peak or you may drive further up to where you will have to climb those 500 steps.
Places to visit near Mullayanagiri: A visit to Mullayanagiri can be clubbed with a visit to Seethalayyanagiri (a smaller hill on the way to Mullayanagiri), Bababudangiri, and Manikyadhara Falls (26 km from Mullayanagiri).
How to reach Mullayangiri:
By Air: Mangaluru is the nearest airport (180 km)
By Train: Kadur junction is the nearest railway station (60 km from Mullayanagiri)
By Road: Karnataka Govt. buses are available till Chikmagalur (22 km from Mullayanagiri). From Chikmagalur taxi or two-wheelers can be rented from the city near the bus stand to reach the peak. There are local jeeps that will take you around completely starting from the city or in-between en route to Mullayanagiri and clubbed with places like Honamanahalli Falls which is 1 KM away from Jhari Falls otherwise known as Buttermilk Falls and Bababudangiri Hill.
Places to stay near Mullayanagiri:
Several luxury resorts, as well as affordable homestays, are available in the Chikmagalur district. Budget hotels are available in Chikmagalur town. Mullayanagiri, situated at a distance of 16 kilometers from Chikmagalur is a part of the Chandra Drona Hill Ranges of the Western Ghats of Chikkamagaluru Taluk. Mullayanagiri stands 1930 meters tall rewarded as the tallest peak in Karnataka state. Regarded as the highest peak between the Himalayas and Nilgiris, Mullayanagiri is one of the best places for trekking in Chikmagalur. The peak gets its name from a small temple at the summit, which is dedicated to a Tapasvi Mullappa Swamy, who is believed to have meditated at the cave near the summit.
Mullayanagiri Chikmagalur (Entry Fee, Timings, Entry Ticket Cost, Price, Map & Distance)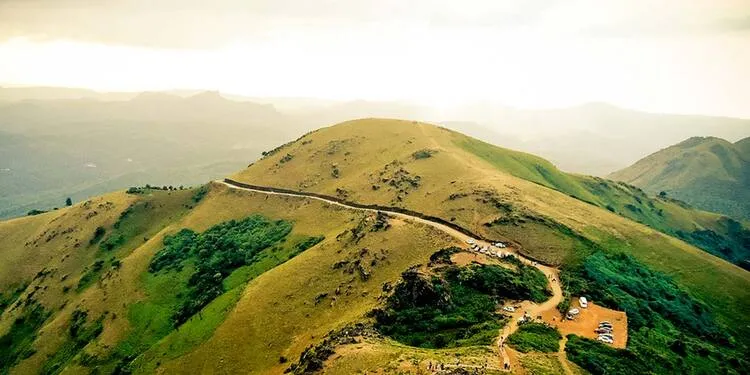 Mullayanagiri Chikmagalur Entry Fee -

Free



Mullayanagiri Chikmagalur Timings
| Day | Timing |
| --- | --- |
| Monday | 6:00 am – 6:00 pm |
| Tuesday | 6:00 am – 6:00 pm |
| Wednesday | 6:00 am – 6:00 pm |
| Thursday | 6:00 am – 6:00 pm |
| Friday | 6:00 am – 6:00 pm |
| Saturday | 6:00 am – 6:00 pm |
| Sunday | 6:00 am – 6:00 pm |